About Us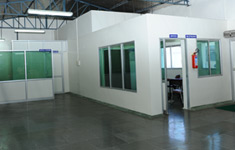 We, Lakshman & Co., are part of the K.P.P Group, one of the pioneers of cashew industry in India which has been in business since 1925. The group was founded by K. Parameswaran Pillai in 1925 and grew to become one of the most trusted names in Cashew. Headquartered at the original K.P.P Processing facility, Lakshman & Co. is synonymous with Trust, Quality and Performance. In the 1960s, for all practical purposes, the operations alone were re-organized or branched into four separate entities/companies; wherein the operations were looked after independently by each of the branches. However, the purchase and sales were done jointly and in synergy. Lakshman & Co was founded and spearheaded by K.Paramerswaran Pillai's son, P.Lakshman Pillai in 1964. It was during this time that he built a reputation for himself and the group with his untiring efforts. He had helped the industry to develop and penetrate new markets both for raw material as well as for cashew kernels.
Other members of the K.P.P Group, Mr. Gangadharan Pillai, Mr.Shatrughnan Pillai and Mr.Bharathan Pillai have played important roles not only in the group companies but also in the overall development of the Cashew industry. As of today, three branches i.e. Kerala Nut Food Co. (KNF), Anu Cashews & our selves conduct all purchases and sales jointly. Trust, Quality and Reliability are the hallmarks of the group & these have held it in good standing over the many decades in this business.
Lakshman & Co. is one among the leading exporter-processors of Cashew kernels in India. Our name & mark "LASHCO" is recognized in the global & domestic market for quality cashew kernels. We are a member of the CEPCI(Cashew Export Promotion Council, India) and The AFI (Association of Food Industries, USA)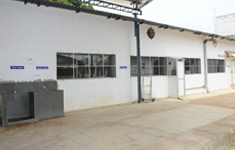 Our insistence & commitment to quality and excellence has endeared us to quality conscious consumers across the world. We believe in building long-term relationships with our customers and understanding their requirements thoroughly. These attributes have held the company in good stead since its inception. We have ensured a market among Quality Concious customers from the USA, Spain, Japan, The Levant and other East Asian and European countries. Our clientele ranges from Importers/Traders to End-Users and from very large to small concerns.
Lakshman & Co. is an ISO 22000:2008 certified company. Our personnel have a wealth of experience in cashew processing and are committed to maintain the highest levels of quality. The Quality Control team at Lakshman & Co. conducts frequent entomological survey and checks, at all processing and packaging centres. Top priority is given to hygiene and cleanliness. Prior to shipment each consignment undergoes a rigorous quality test conducted by us, ensuring that only the very best cashews are made available to our clients.
The group has always firmly believed in ethical and legal practices & stood for the same even in the most difficult times for the industry. We can proudly state that we are among the leaders in this industry for adherence to legal practices, welfare of our employees and providing for them all the necessary statutory benefits. We are committed to ensuring a safe and secure working environment and also the welfare of the community.